The first I.LEAD Conference took place in September 2019 at Grand Hall, Parliament Building, Wellington.
The Conference provides a safe, stable platform that allows young people with disabilities to have their voices heard and influence positive change in policy.  It was a great opportunity for young people with disabilities from across New Zealand to come together, connect and share their experiences. They discussed and identified key barriers they faced in relation to accessibility and equality as a young person living with a disability in Aotearoa.
On top of the bi-annual Conferences, we also provide workshops, programmes and opportunities for youth to gain skills and experience in networking, communications and other essential skills that prepare them for further employment opportunities, either with us, or into their areas of interest.
The next I.LEAD Conference will take place on 21st & 22nd February 2022 in Wellington.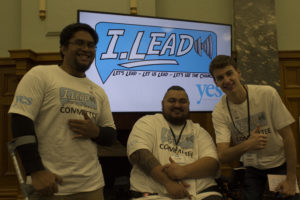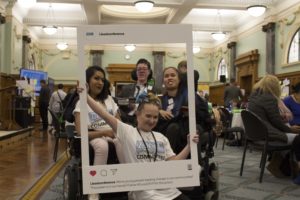 If you would like to join the I.LEAD Committee and attend the 2021 I.Lead Conference,

get in touch with us today or 

register your interest via The Conference » I.Lead (ileadchange.org.nz)