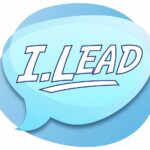 Along with the National Committee, I.LEAD is also creating Regional Groups across Aotearoa, New Zealand. We can also create regional committees in other areas if there is enough interest.
These groups work with local government, public sector organisations and businesses to provide services, support and facilitate workshops and events that cater to the needs of youth with disabilities in their respective regions.
Our I.LEAD Team are now recruiting.
We are always welcoming new members to join the Team. If you are looking to influence change through telling your story and lived experience with disability, please email: ilead@yesdisability.org.nz to get involved.
                                                                 For more information, please visit www.ilead.org.nzaccro