All of our projects and programmes have been co-created and co-delivered with young people with disabilities and learning differences to ensure we are creating the right environment to develop personally and professionally, ultimately allowing them to lead independent, thriving lives.
Here are some of the exciting programmes and workshops we offer:
I.DRIVE Learner Licensing Programme
Gaining your Learner License is one of the biggest starter milestones in starting you on your journey towards independence.
We are now running workshops for young people with disabilities to learn the NZ Road Code in a different, interactive and innovative way. By having our own in-house facilitator, we are able to cater each class to meet each student's learning needs.
We have 4 classes available throughout the year. See our What's Happening page for more details and upcoming course dates.
If you or a person you know is interested in enrolling, or would like to know more, please contact Abdulla: adbulla@yesdisability.org.nz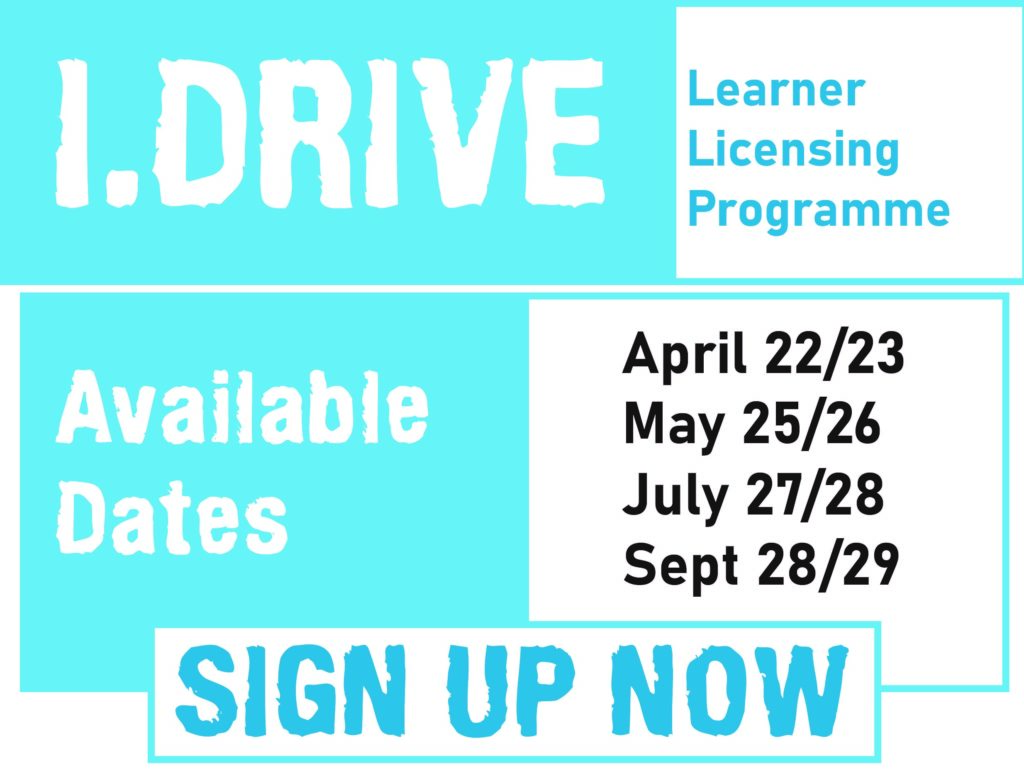 Duke of Edinburgh's International Award / Hillary Award Aotearoa New Zealand
We are pleased to announce YES is delivering the Duke of Edinburgh's International Award programme, and we are looking for expressions of interest!
The world's leading youth achievement award.
The Duke of Edinburgh's International Award is a global non-formal education framework, with more than 60 years of experience challenging young people to Dream Big and discover their full potential.
The Award is a personal journey of self-discovery, responsibility and commitment. It celebrates your personal achievements and brings forth your hidden capabilities and talents. It equips and empowers you to achieve your personal best! set goals, assess risks, learn important life skills and make a real difference to society through your positive contribution and involvement. Not to mention, increase your career opportunities and strengths.
If you are a young person with a disability aged between 14 – 24, interested in participating in the Award, or would like to know more,please contact Mags: mags@yesdisability.org.nz
Empowering Inclusive Education
With the Teaching Council now having a far stronger focus on inclusive education, YES is helping raise disability awareness by 'teaching the teachers'.
During a 3-day programme at Massey University, over 300 experienced teachers from across New Zealand participated in panel discussions and "I Am Not A Tickbox" workshops facilitated by I.Lead.
Feedback from the Masters students was that the stories and strategies shared by the I.Lead team should be part of the Initial Teacher Education programme, and we are excited to announce plans to take Disability Awareness 101 into universities as part of their Inclusive Education paper later this year.
So What Next?
Over the next few months we will be partnering with AUT's School of Education to facilitate panel and Q&A sessions for over 200 of their Bachelor of Education and Master of Teaching & Learning students, as part of the Inclusive Education paper.
For more information, please contact Sarah: sarah@yesdisability.org.nz
Yes I Can
YES I CAN is a 2-day values workshop for youth with disabilities. They learn about what values resonate with them, how that informs the way they view the world and how they interact with others. 
This workshop is the perfect starting point for personal and professional development.
Workshops
YES also run a variety of workshops for youth with disabilities and learning differences.
We can design and deliver any workshop to help individuals and organisations create a culture of social inclusion.  
Get in touch with us today to learn more: ilead@yesdisability.org.nz or visit www.ileadchange.org.nz