YES Recognised by Rotary
YES was presented with the "Arthur Coombes Memorial Cup" from Rotary. This is awarded to community organisations that have made a difference and delivered service of excellence to the community. We are super grateful and so very proud.
2021 is a time for expansion and change for the team here at Yes and I.Lead. New projects, new people, and a whole new conference!
Project Employ, which was created to help upskill youth with disabilities with employment skills to help them into meaningful employment, has now been transformed into I.Employ. But no fear, the same concept, drive and even staff have transferred into a new I.Lead project called I.Employ, with Sarah Dann-Hoare overseeing workshops provided within this project dedicated to education, training and employment for youth with disabilities.
We have a new member of staff joining our team. Mags Gerasimova is our new Project Coordinator, assisting the team with high-level administration and supporting the coordination of the many projects we currently run. Coming from a background in youth work, she is passionate about working in an innovative space to provide as much opportunity for youth with disabilities to lead their best lives and we welcome all that energy into the YES Team!
Another major event coming up this year is our next I.Lead conference! As part of the conference, we will be discussing the work we have already done on the recommendations made to Government at the last conference, we will be preparing more report cards on what work there is still left to do, and how we will be expanding our I.Lead network with more Regional Groups and the National I.Lead Committee.
We are looking for expressions of interest from around the country from young people with disabilities who want to be part of the Conference Organizing Committee! Get in touch with Josh (josh@yesdisability.org.nz) or Niah (lavinia@yesdisability.org.nz) for more information!
It's all on here at YES, and we look forward to all the amazing work, opportunities and challenges still to come, and with the young people leading the charge, it's sure to be a very exciting year for us!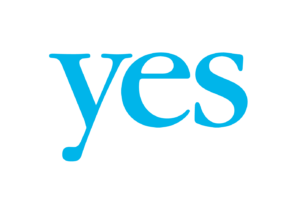 _______________________________________________________________________________________________________________________________________
Channel  Issue 118 – April 2021